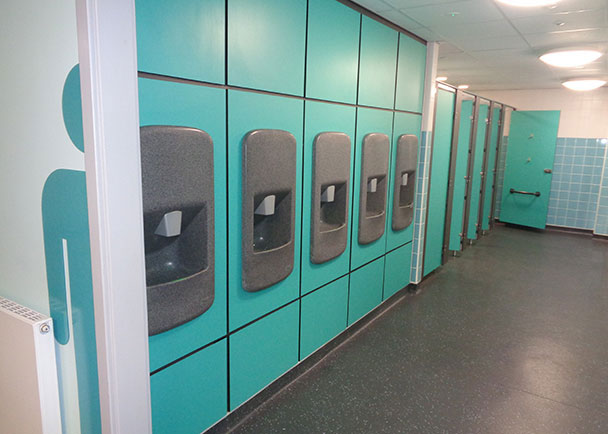 The construction of a new three-storey teaching block and entrance atrium was developed to meet the needs of staff and pupils aged 3-16 years.
Working with Lorne Stewart and Architects Boyes Ries, Wallgate were chosen over others to supply three separate toilet blocks.
This included 10 cubicles per floor with five being for boys and the other five for girls.
Overall Wallgate provided 30 Thrii hand wash dryers because of space and cost saving benefits.
30 WC pans were also installed and managed by the WDC range of electronic controllers which include timed flow, automatic purge and flow regulators.
"These washrooms have the latest in energy, water and space saving technology and fit with the ethos of this new building. Our Thrii hand wash dryer was previously seen by the school and they obviously liked its aesthetic design" said Phil Thorne, Wallgate's commercial manager.
WANT TO KNOW MORE? GET IN TOUCH