Previous
Next
Guarding a reputation
The Lake District's natural beauty and abundant wildlife inspired Beatrix Potter to write her much-loved stories and today those characters are brought to life at a popular tourist attraction in the heart of the Lakeland countryside. The Beatrix Potter Attraction, located in Bowness on Windermere receives thousands of visitors each year, from all over the world – so it was no surprise that certain areas of the attraction needed updating.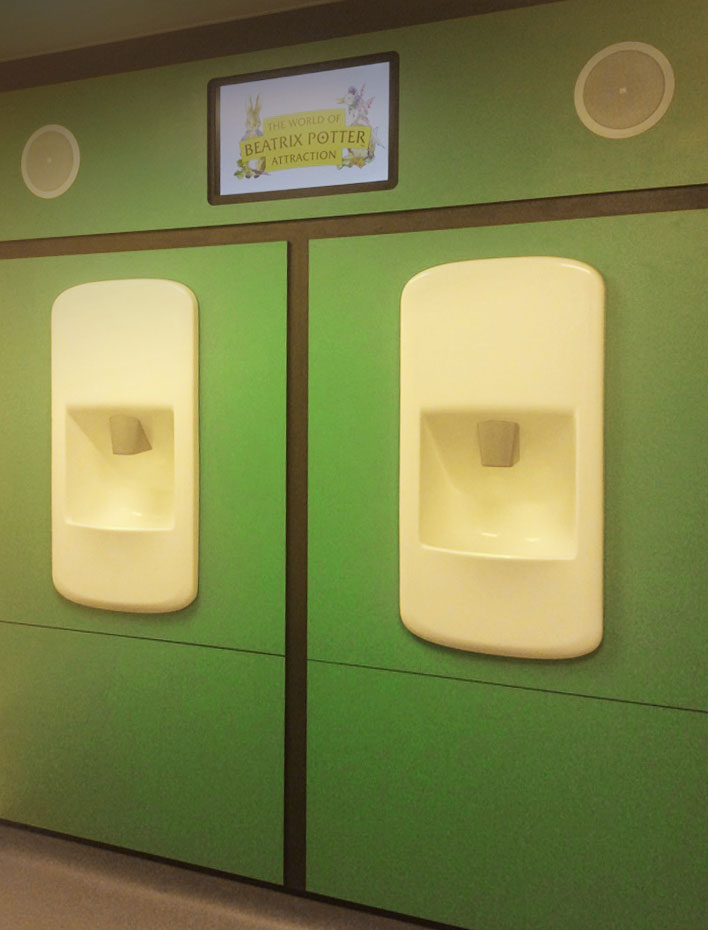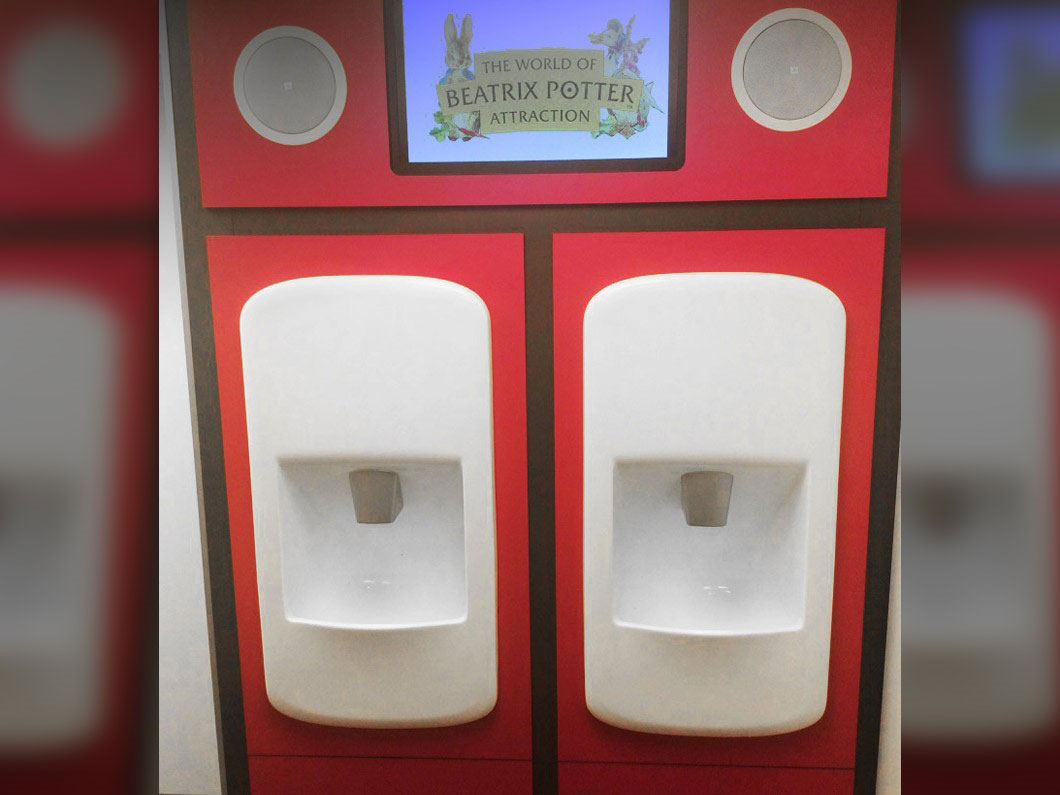 The general condition of the current toilets at the attraction were starting to deteriorate and in need of an overhaul.
During the beginning of 2017, the attraction was shut down for a short period of time in order for the renovations to take place.
Following a director's visit to public toilets in Pooley Bridge, Ullswater the decision to use Wallgate was quickly made based on the instalment of their state-of-the-art 3-in-1 Thrii hand wash dryer unit.
Matt Chubb, operations manager at The World of Beatrix Potter Attraction commented: "The Beatrix Potter Attraction's reputation in the tourist industry is highly-regarded and we want to keep it that way. We are an award-winning tourism business so we must do all we can to ensure people have a great experience when visiting us. Even public areas such as the washrooms are important; one bad review can be detrimental to us and potential attendees."
Matt continued: "I made contact with Wallgate and was advised the supply of their robust, high quality toilets could be met, but unfortunately they did not undertake the fitting of toilets. Wallgate said it had a good working relationship with Aaztec Cubicles who could offer the whole bathroom install while still advising on the best Wallgate products for the job so using them both seemed like the best solution."
Aaztec drafted up drawings of the new toilets with agreed fixtures, fittings and colourations, the contract was signed and work dates agreed.
Having identified the best solution for The World of Beatrix Potter Attraction, work with Wallgate and Aaztec commenced.
A range of products were used for this install including four white solid surface 3-in-1 Thrii hand wash dryer units, one white disabled Thrii, four white CWC-80-ST WC pans, a white CWC-81-ST disabled WC pan, two white urinals and a disabled rail pack in white.
The project was an overall success with completion on budget and on time.
The Beatrix Potter Attraction directors, general manager and staff absolutely love the new toilets. Matt Chubb commented: "Our opinion has been endorsed by the general public who have used the new facilities. The quality of materials used and the workmanship involved is exceptional."
WANT TO KNOW MORE? GET IN TOUCH