Previous
Next
Wallgate Supplies New Carnival Vessels
Following on from our initial success; supplying the Carnival Freedom Cruise Ship, Wallgate has now delivered hand washing facilities to several vessels in the Carnival fleet. The Thrii Marine was primarily chosen as a hand wash solution for customers using on-board restaurant facilities and has since been very well received.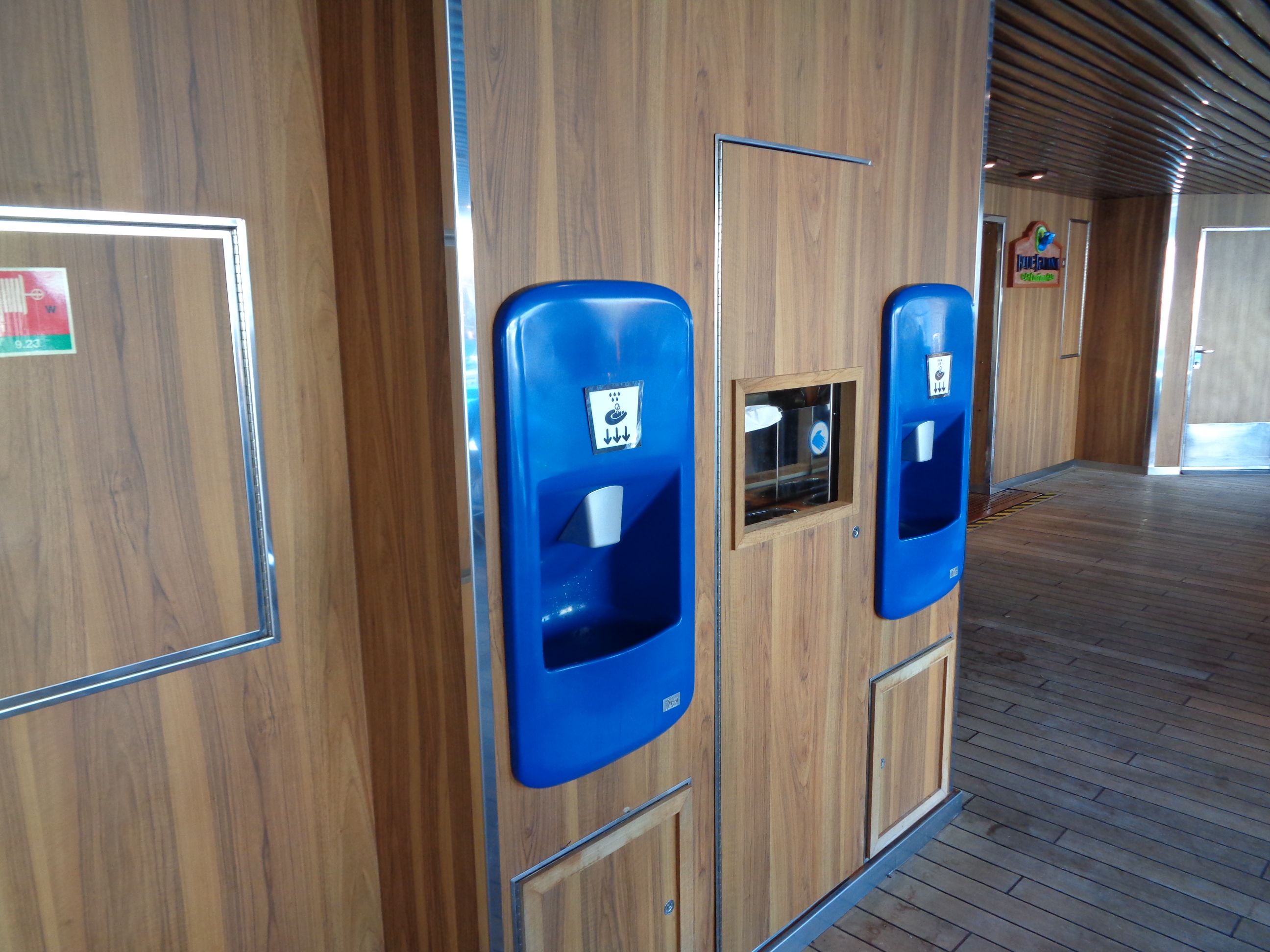 The Thrii Marine was developed with Carnival Cruise Line using their corporate colours and is capable of withstanding the onslaught of marine environments.
Wallgate has now supplied units to the Carnival Spirit, Carnival Liberty, Carnival Triumph, Carnival Conquest Carnival Glory, Carnival Imagination and Carnival Breeze.
Phil Thorne, Commercial Manager said "This has been an exciting opportunity for us to work with Carnival Cruise Line. Making a product that can withstand such a harsh maritime environment whilst also meeting the needs of the customer and users really does show Wallgate's capabilities as a problem solver."
Recently Wallgate has delivered a new stainless steel version of the hand washing facilities to Carnival Cruise Line for their brand new ship the Carnival Vista.
The vessel is 1062 feet long and can hold up to 3934 guests, making it the largest ship in the Carnival fleet. The Thrii Marine has been approved for use in the USA market.
WANT TO KNOW MORE? GET IN TOUCH