Previous
Next
Wallgate sanitaryware installed in new specialist mental health unit for young people
After undergoing a seven million pound refurbishment, Southern Health NHS Foundation Trust's Austen House has reopened in the South of England. Now operating as a CAMHS hospital (Child & Adolescent Mental Health Services) supporting children and young people with specialist mental health needs, the facility is the only one of its kind in the South region.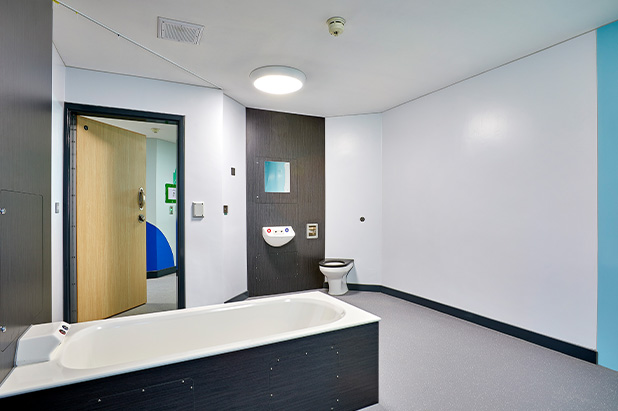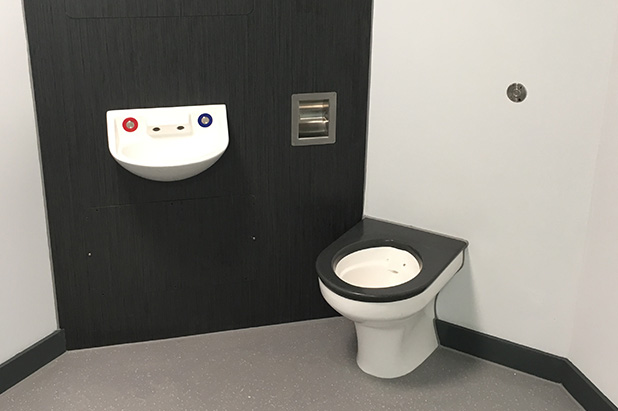 Austen House provides care and treatment for up to 14 young people in a safe and secure environment and makes a significant contribution to the availability of secure CAMHS care across the UK, particularly in the face of the current national shortage of inpatient beds for children and young people needing specialist mental health care.
With state-of-the-art education facilities, an art studio, sensory room, gym, and multiple private and social areas, the hospital creates an environment to help encourage the recovery and well-being of young people. Which is helped further with the use of Wallgate's range of sanitaryware in use across its en-suite bedrooms, bathrooms and WCs in the hospital.
With each bedroom in the hospital comes an en-suite bathroom installed with a Wallgate toilet, sink and shower. Purposefully designed to appear and operate as conventional washroom equipment, Wallgate's products provide a familiar and normalised environment, yet are still anti-ligature and damage resistant. The secure properties of Wallgate's sanitaryware manage risk within the CAMHS unit. Proper and normalised use of sanitaryware not only brings peace of mind, but also means greater focus can be put elsewhere, such as on studies, the unit also has a school on site, and on recreational activities.
"The care and the comfort of patients lies at the heart of the Austen House's design and it has been great to work with Southern Health NHS Foundation Trust to achieve this. The Wallgate products installed work towards creating a safe, managed environment, all aiding in the recovery and well-being of the young people staying at the unit, while still encouraging autonomous living." Says technical sales manager at Wallgate, Rob Kimber. "After seeing such successful results, we look forward to working with Southern Health NHS Foundation Trust again on the supply of the new build low dependency unit on the same site."
You can view Wallgate's full healthcare product range here.
WANT TO KNOW MORE? GET IN TOUCH