Previous
Next
Wallgate retro-fit basins and WC pans fitted at HMP Lowdham Grange
HMP Lowdham Grange, situated in Nottingham, has undertaken two extensions, firstly in 2007 and again in 2010. Operated by private service provider Serco Group, it was built in 1998 as the third prison to be designed, constructed, managed and financed by the private sector, to hold 500 male prisoners.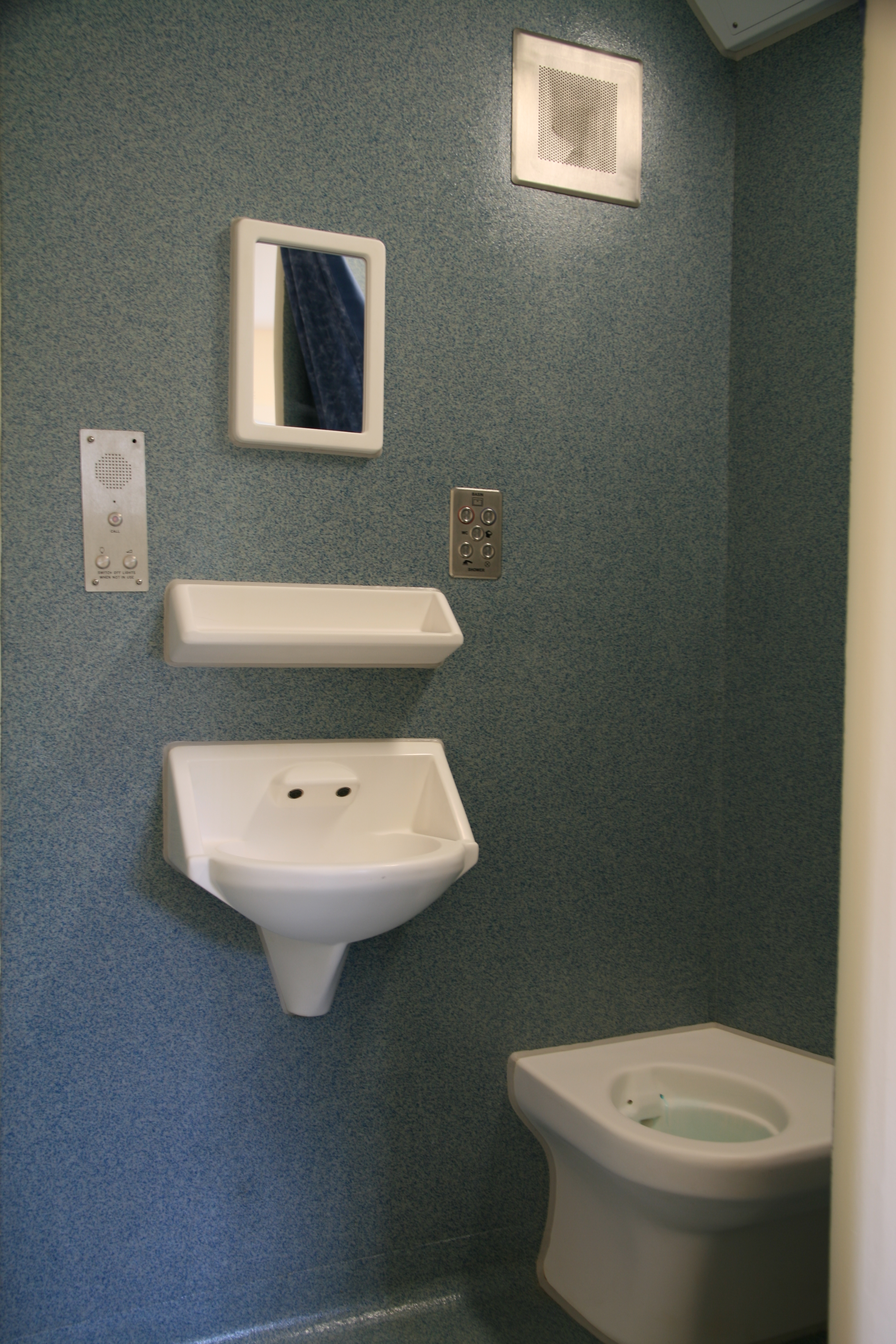 Since 2007, however, both the purpose and infrastructure of Lowdham Grange have undergone substantial change.
In May 2007 a further house block was commissioned to increase operational capacity to 656 places, followed by the opening of a further two house blocks in March 2010, to provide high quality accommodation for a further 260 prisoners.
Serco required a bespoke solution that only Wallgate could provide so after an innovative solution was suggested, retro-fit basins, shower controllers and WC pans were installed where the original porcelain product had been damaged.
These retro-fit sinks solved the problem of the original ceramic sink which was prone to breaking in high security environments.
Serco Facilities Manager commented, "Wallgate were keen to listen to us and develop a new product especially to suit our needs. They were pro-active innovative thinkers and that is paramount to us here. "We also fitted a communal shower area within the prison whereby one controller controls 8 showers, saving us money on maintenance and repairs. Their products have proven robust, the service is always friendly and helpful; we will continue to use Wallgate in the future," he added.
WANT TO KNOW MORE? GET IN TOUCH