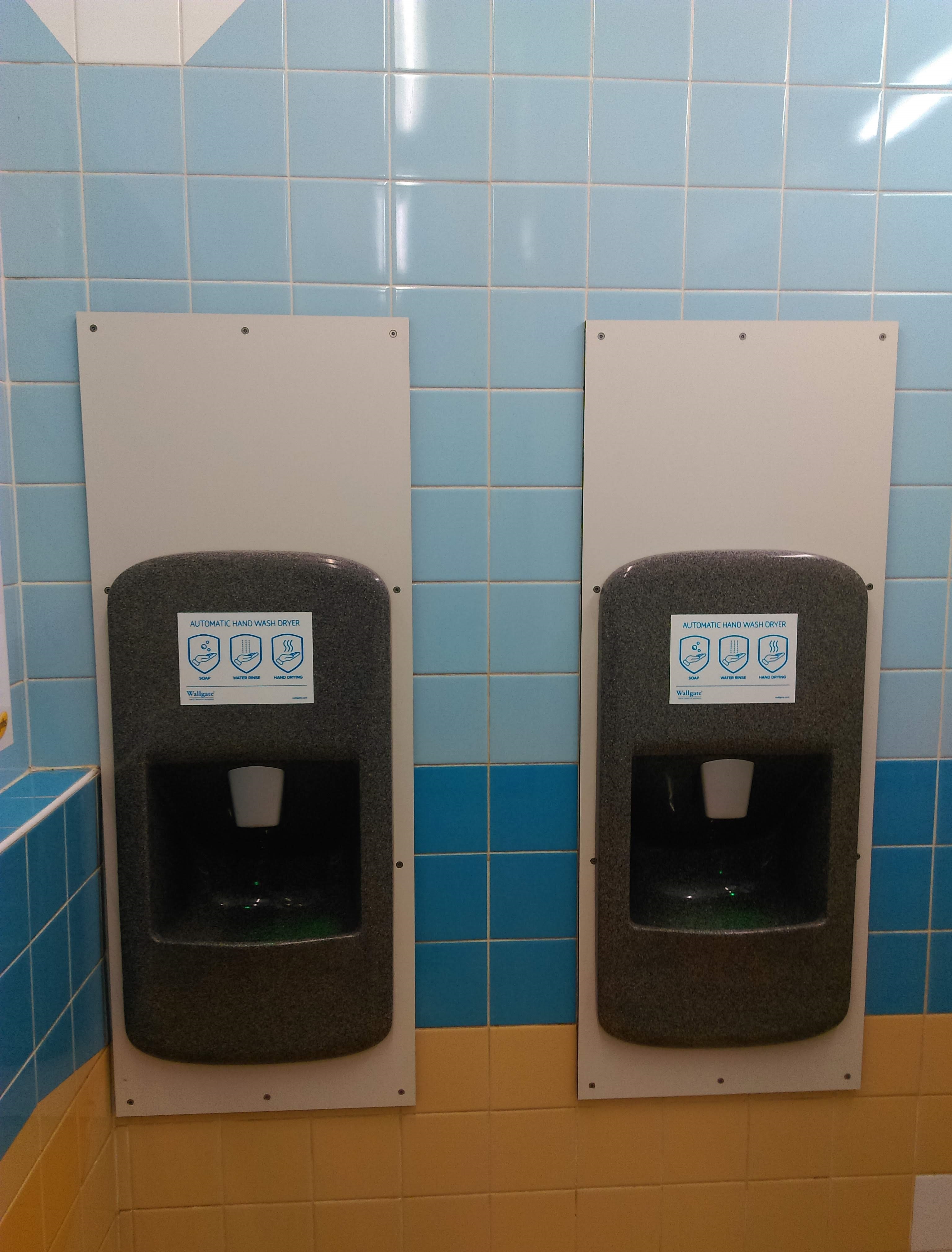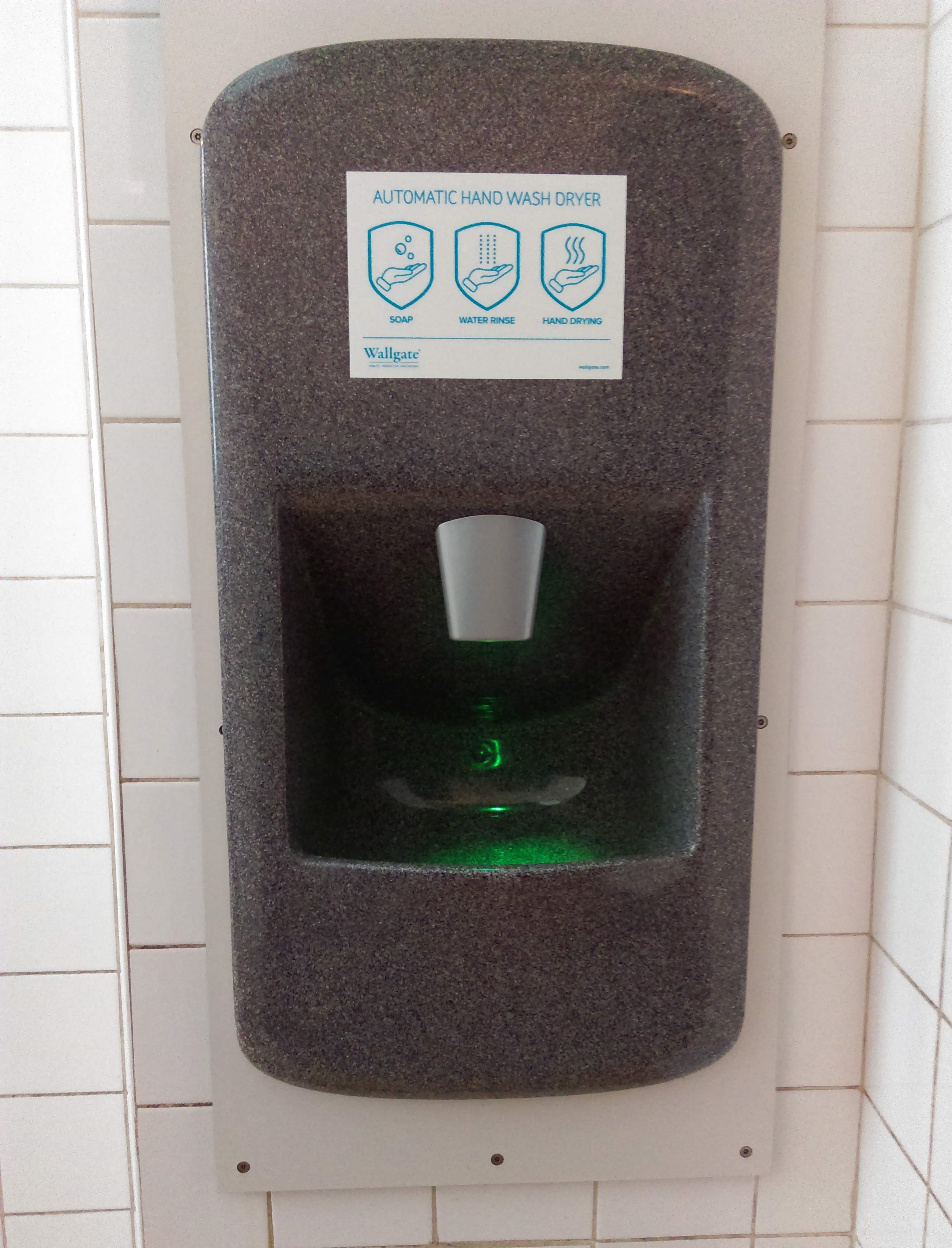 Teignbridge District Council has been using Wallgate's hand wash dryers since 1990, with units now as old as 28 years, still in use. Teignbridge District Council manage nineteen sites and keeping these sites well preserved with easy to maintain and quality sanitaryware is a priority. After years of using Wallgate's old model hand wash dryers, it was time to upgrade the units to save on cost, space and maintenance.
Teignbridge District Council wanted to install another all-in-one hand washing facility and after a tendering process, Wallgate's products were chosen once again – this time for upgrades across twelve sites.
Thirty three next generation all-in-one Thrii hand wash dryers would replace the old models, using Wallgate's own hand wash replacement service for easy installation. The next generation all-in-one Thrii is specifically designed to meet the demands of a heavy footfall washroom, while offering intelligent controls and meeting water and energy efficiencies.
Wallgate's replacement service allows customers with older obsolete hand wash units to easily upgrade to the Thrii hand wash dryer with a conversion kit, full installation, thorough testing, configuration and commissioning, leaving with it ready to use. The replacement service was described by Rick Warran, Architectural Technician for Teignbridge District Council as a 'an excellent, hassle free service with excellent engineers on site."
With Wallgate's all-in-one Thrii hand wash dryers installed across a total of thirteen sites, and with an expected lifespan of at least twenty-five years, Teignbridge District Council won't have to worry about replacing these hand wash dryers in the near future. Wallgate is very pleased that Rick Warran found the whole process "excellent, with plenty of customer support and expert advice available throughout.'
Mike Hedley-Harper, Wallgate's Commercial and Public Washroom Sales Manager commented that, "this just shows that our products really are built to last and by upgrading to Wallgate's new Thrii hand wash dryers, customers are giving themselves the peace of mind for at least another twenty-five years. Alongside this, customers will still receive the same dedicated customer service that we offer for many years to come."
For further information, you can find out more about our hand wash replacement service here.
WANT TO KNOW MORE? GET IN TOUCH